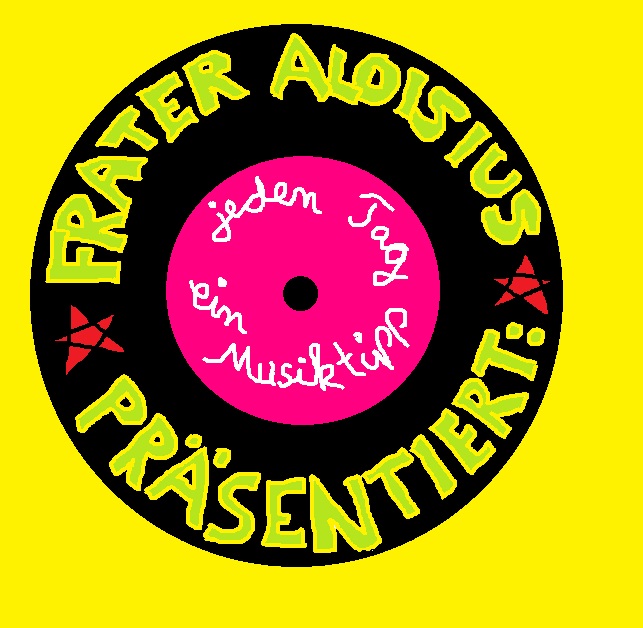 Warum habe ich DAS eigentlich gemacht?
Auf Facebook (FRATER ALOISIUS BEI FACEBOOK – Fan werden) an 50 Tagen 50 Lieder aufzählen, die für mich von existenzieller Bedeutung sind. Die 50-ganz-große-Lieblingslieder-Liste. Nun ist es vollbracht und es konnte nur misslingen.  Doch egal, ich liebe diese 50 Songs. Auch wenn 1.000 andere fehlen.
Hier ist sie. Heul. Wie schön:
(Keine Rangfolge. Die Ziffern bedeuten gar nichts.)
1-Procol Harum- Rambling on
2.Johnny Winter ALL TORE DOWN
3.Pink Floyd – Free four
Roky Erickson – nothing in return
bevis frond – cant stop lying
The Radiators – ballad of the faithful departed
7.13th floor elevators – slip inside this hours
circulus – within you is the sun
TAD – jinx
10: Thin white rope – red sun
Tony Caro and John – all on the first day
12 Tocotronic – auf dem Pfad der Dämmerung
13 Grinderman – palaces of montezuma
14:. Talking Heads: Heaven
Fat Mattress: bright new day
16: Blind Melon: no rain
Causa Sui: free ride.
18 Monster Magnet – little bag of gloom
19 kid loco – a grande love theme
20 Yussuf Jerusalem – With you in mind
21 Air – all i need
22 neil young – love and only love
23 Dario mars and the guillotines – the day I died
24 Roky Erickson – Angel
25 Sonic Youth: mote
26 the thunderbeats – heavily drunk
27  the choir – it's cold outside
28 Erosion – aftermath
29 Danzig  – black angel white angel
30 prong – in my veins
31 Manfred Mann's Earth band –angels at my gate
32 kula shaker – Ophelia
33 thee hypnotics – come down heavy
34 television Personalities – silly girl
35 motörhead – all for you
36 victoria – ride a rainbow
37 Beastie boys sabotage
38 First band from outer space – the guitar is mightier than the gun
39 the police: invicible sun
40 pogues: rainbow man
41 Jan Delay Hoffnung
42 Jon Spencer Blues explosion – help these blues
43 Andreas Dorau – wir sind keine Freunde
44 Jay-Jay Johanson – moonshine
45 Warsaw (Joy Division) – at a later date
46 David Bowie – moonage daydream
47 Einstürzende Neubauten – Sabrina
48 Nikki Sudden & Phil Shoenfelt –cloak of virtue
49 I Barritas – su stracu
50: Ramones merry Christmas (I don't wanna fight tonight)